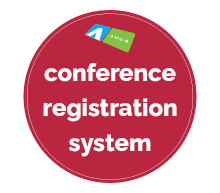 Please click the button above and log into the Conference Registration System if you wish to submit an abstract or register for MELPRO 2022.
Create a new account by clicking on "CREATE NEW ACCOUNT".
After logging in, click on "+ New registration" to register for the conference and make the payment of the registration fee or "Send new abstract" to submit an abstract.
You can view or edit your registration at any time by logging in again. After sending the registration, you will receive a confirmation to your e-mail.
---
Submission for poster printing
The conference secretariat offers the printing of your poster (A0). If you are interested, please upload your PDF via the form in the conference registration system, no later than September 11, 2022.
---
Important Dates & Deadlines
July 10, 2022
Abstract submission deadline
July 29, 2022
Notification of abstract acceptance
August 6, 2022
Early registration deadline
September 18, 2022
The conference begins!
Registration fees
Standard fee
Regular fee:                           17 500 CZK
EMS/CZEMP members fee:   17 000 CZK
Reduced fee for students*:   14 000 CZK
One-day registration fee:       6 000 CZK
Regular fee, EMS/CZEMP members fee, and Reduced fee for students include access to all conference sessions, conference materials, coffee breaks, lunches, welcome drink, and social event (21% VAT included).
Accompanying person fee includes welcome drink, and social event (21% VAT included).
*To confirm a student status please show your Student ID during registration.


Cancellations and refunds
The conference secretariat must be notified by e-mail at amca@amca.cz in the event of the cancellation of the registration an accommodation.
CANCELLATIONS TERMS
Registration fee
before August 6, 2022: full refund of the registration fee, a handling fee of 30 EUR will be deducted
from August 7 to 31, 2022: 50 % of the registration fee
from September 1, 2022: no refund
If the conference MELPRO 2022 is cancelled due to government restrictions, we will provide you a full refund.
Accommodation
before July 18, 2022: full refund
from July 19 to August 31, 2022: cancellation fee of one night
from September 1, 2022: no refund
---
SPONSORS
---
CONFERENCE PARTNERS
---
EXHIBITORS
---
PARTNERS
---
The conference MELPRO 2022 is held under the auspices of the Governor of the Liberec Region, Martin Půta.